JIM MEHRER'S POSTCARD
REFERENCE LITERATURE
Below is a list of postcard reference literature that we currently have available. With these references, collectors and dealers can identify and evaluate thousands of different postcards.

Most of these books are regular stock items, but some are available in limited quantities. As an example, the total printing of my Illinois Post Offices book was 418 copies. More than two-thirds of those have been sold since it was published in February, 1996, and I do not plan to reprint it. Such limited-edition titles are often difficult to obtain once the original printing is sold out.

PUBLISHERS: If you have any reference literature that you would like to make available through this page, please email

mehrer@postal-history.com , call or write to discuss terms.

DEALERS: If you would like to stock any of the literature that we publish (see the Postal History Reference Literature page), we give generous wholesale discounts at low quantities.
Email

mehrer@postal-history.com, call or write for details.
ORDERING INFORMATION:
We accept payment by check or money order in U.S. funds.
Before the price of each item is a 6-digit item number. When ordering, please indicate the item number and a few words from the title.
To place orders by regular mail, send your check or money order (in U.S. funds) payable to:
Jim Mehrer
2405-30th Street
Rock Island, IL 61201
USA
ALL BOOKS ARE PRICED POSTPAID to U.S. addresses.
ILLINOIS RESIDENTS: Add 8.5% state sales tax to your order.
INTERNATIONAL ORDERS: Before ordering, please email us for the shipping charge.
We do not accept CHARGE CARDS, and HERE'S WHY: Card companies would take about 5 percent off the top of whatever we sold. We don't feel like giving it to them, and we would rather not raise all of our prices just for the sake of handling charge cards. (Before you write and tell us that we can negotiate a better deal than 5 percent, we know that. But whether it's 3 or 4 or 5 percent, we still don't feel like raising the prices to "cover" it, as they say.) We were accepting payments through an online payment service for awhile, but then they started charging for their services, too. Maybe things will change someday.
We regret that we're unable to send "bill with" orders, but that just adds to the paperwork, and we've got plenty to do without the extra load. Exceptions: If you're a long-time customer of ours, and you're experiencing some kind of major "reference literature emergency" that won't allow you to wait a couple of extra days, give us a phone call (309 / 786-6539) and we'll discuss the possibilities.
---
POSTCARD
REFERENCE LITERATURE
---
THROW AWAY THE "OLD BOOK"!
HERE IS THE NEW ULTIMATE REAL PHOTO LOCATOR!

United States Post Offices on CD-ROM. (Mehrer/2001): Combined for the first time on CD-ROM: the most complete lists currently available of all Post Offices that have EVER operated in the United States!* This is the ultimate reference for identifying real photo postcards, postmarks, letters, documents, etc., which refer to specific towns or counties in unnamed states.
The "OLD" photo locator booklet was a reproduction of the 1909 Post Office list, which only contained post offices that operated during that year. It had no information about tens of thousands of post offices that closed before that year or opened afterwards. The OLD booklet was simply a reproduction of the 1909 Post Office list. Unfortunately, the partial information in the OLD booklet results in many postcards being incorrectly identified. Until now, however, the old booklet was the only photo locator available. The NEW, ULTIMATE Photo Locator contains the most comprehensive collection of U.S. Post Office information ever offered, from the entire postcard era - and beyond!
The NEW, ULTIMATE Photo Locator contains:
- A combined alphabetical list of Post Offices from all states, showing towns, states, years of operation & counties. Are you looking for a town named "Debberie?" Go to the "D" file and you will see that only one town in the country has ever had that name. Are you looking for a town named "Kelker?" Go to the "K" file and you will see that only three towns had that name, and only one of them was in operation during the height of the postcard era. (By the way, none of these towns is in the OLD photo locator.)
- Individual lists of all 50 states plus Indian Territory & District of Columbia, showing towns, years of operation & counties.
- A combined list of all U.S. Counties. Are you looking for Bailey, Bannock or Barnes counties? Each of those county names appears only once on the list. Find out instantly which states they are in.
- Statehood, territorial & Confederate secession dates.
Also: "United States Post Offices on CD-ROM" is upgradable! As more research is done and corrections are made to data on the existing lists, we intend to make exchange upgrades available. (*NOTE: While Alabama & Georgia have not been fully researched, this CD includes previously unpublished information for thousands of post offices from those two states.)
Here are some of the many comments that we have received about the ULTIMATE Locator:
- This remains one of the best investments I have ever made for identifying post offices and the counties they are in! - Don Schiele, North Dakota
- Received the USPO's CD yesterday... what a GREAT reference. I can't imagine how you could pursue this as either a hobby or business without it... I "discovered" how many DPO's I have, and when sold, (they) will probably pay for the disk. - C.G., Florida
- I am a postcard dealer/collector and file several of my states by county. Until purchasing "U.S. Post Offices on CD-ROM," I had to have several large and unwieldy reference books on hand. Now I just need the one CD-ROM. As it is done in Excel format, I was able to customize it to my specific needs and install it on my computer's hard drive. What a time saver!!!- Jane Schryver, New York
- "U.S. Post Offices" is like owning every gazetteer ever printed. I identified over 20 postcards the first week I owned it and it has paid for itself many times over in just six months. - M.C., Iowa
- We have found the United States Post Offices CD-ROM very useful to us as Postcard Dealers. I know that there is a lot more on the CD-ROM than what we use, but it is sure helpful when we are looking for Counties that the towns are located in. We also use it for checking on postmarks to see if they are Dead Post Offices, and when they opened and closed. It is so easy to look up the information on the CD-ROM and find it in a hurry. Thanks again for putting the time into this project and offering it to collectors and dealers alike. - J.G. & S.G., Indiana
Available in PC format (Order #710701) or MAC format (Order #710702). $99.00 postpaid, worldwide.
__________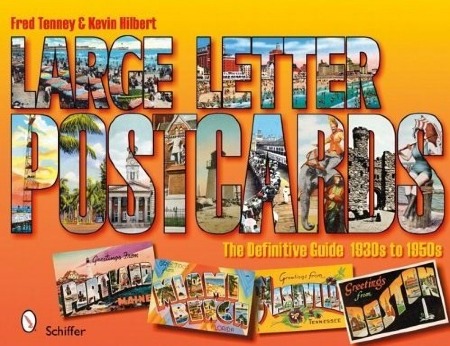 Large Letter Postcards: The Definitive Guide, 1930s to 1950s. (Fred Tenney & Kevin Hilbert/2009): This book will serve generations to come as the definitive book on buying and collecting the beautiful, 1930s to 1950s era large letter linen postcards. Over 2,200 large letter postcards are documented and illustrated, with a carefully researched value for each card. This will assist dealers to price their postcards fairly and protect the collector from overpaying. There is a detailed history of the postcards and information about the designers and manufacturers.Graphic artists will find inspiration for new approaches to art and advertising. A wide assortment of colorful cards was selected for the larger illustrations, making this a wonderfully attractive book, with crossover appeal in collecting, advertising, graphic design, historical research, and arts and crafts. (160 pages; hardbound.) #791101. $47.00.
__________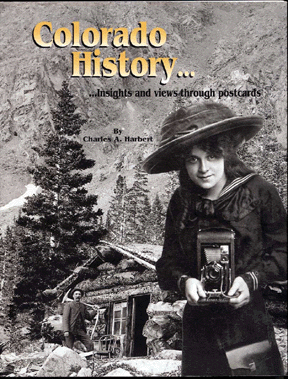 Colorado History: Insights and Views Through Postcards. (Charles Harbert/2006): This is the first Colorado postcard book in many years and the most comprehensive in terms of the scope of images and its historical content. The 315-page book contains 275 high-quality color and black and white images of towns and people throughout the state. Written with historical themes, it includes chapters on Mining, Agriculture, Small Towns, Denver, Tourism, Fun Times, Hard Times, Postcard Photographers, and portfolios on Occupations and People of Colorado. It also includes helpful appendices on the history and dating of postcards as well as the nuts and bolts of postcard collecting. The book contains many outstanding images of street scenes, store fronts, interiors, railroad depots, mining, horse drawn wagons, baseball, brewery, Indians, etc. This is a highly desirable book for any collector of postcards. It is available in both soft cover and leather-bound, limited-edition hardback copies. (315 pages; leather hardbound, limited edition.) #790603. $183.00. (315 pages; softbound.) #790602. $58.00.
__________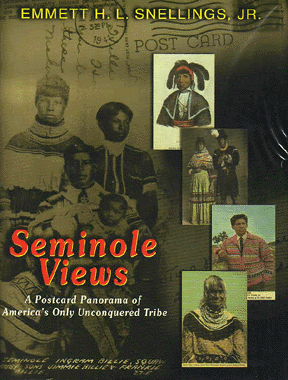 Seminole Views: A Postcard Panorama of America's Only Unconquered Tribe. (Emmett H.L. Snellings, Jr./2008): Winner of the Gold Medal for Design in the Florida Book Awards competition for books published in 2008, Seminole Views is a full color, hardcover (with jacket) coffee table book that features old Seminole postcards (some 100 years old), as well as modern photographs of and interviews with members of the Seminole Tribe in Florida. The book covers: Seminole historical background, Seminoloe Wars and warriors, Seminole historical figures, Black Seminoles, Seminole housing, traditional Seminole food, Seminole clothing and style, Seminole transportation, The Everglades, Traditional Seminole medicine, Seminole religious customs, Seminole legends, tourism, Seminole crafts, Seminole children, Education, and the cattle business. Complete with references and an index. (229 pages; hardbound.) #790605. $58.00.
__________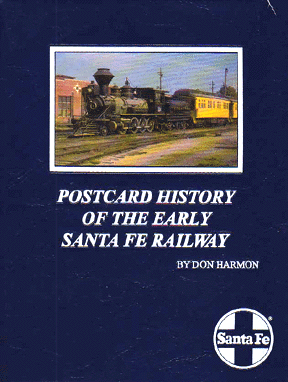 Postcard History of the Early Santa Fe Railway. (Don Harmon/2006): Hundreds of postcard images of depots and related Santa Fe Railway topics, including many Fred Harvey published cards. A beautiful book and binding. All of our copies are signed by the author. (415 pages; 8.5 x 11" hardbound.) #790601. $58.00.
__________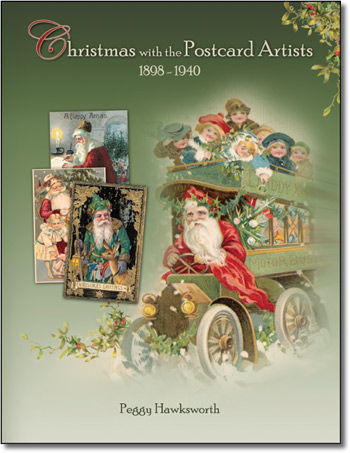 Christmas with the Postcard Artists 1898-1940. (Peggy Hawksworth/2008): On March 1, 2007, the United States picture postcard with a message space was 100 years old. From 1898 through the 1930s, there were millions of postcards sent back and forth across the Atlantic, admired, and saved in albums. Little was known about many of the artists.
The purpose of this book was to design a literary work about the artists who documented an era when pen, paint, and brush ruled in the recording of daily scenes and events. Christmas folklore was chosen because it provided a wider representation of artists from around the world. There are samples of Art Nouveau, Art Deco, woodblock, silhouette and illustrations of the customs and Christmas figures.
Postcard artists and illustrators have never received the same respect as those who created fine art. This book includes 300 artists' biographies of varying lengths and documents their lives and illustrations along with their accomplishments in fine art. Includes NEARLY 90 PAGES of COLOR illustrations. (415 pages; softbound.) #781101. $137.00.
__________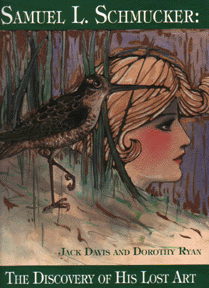 Samuel L. Schmucker: The Discovery of His Lost Art. (Jack Davis and Dorothy Ryan/2001): This is the first biography and study of Samuel Loren Schmucker (1879-1921), considered by many to be the best American postcard artist from the Golden Age of postcards. Schmucker overcame the challenge of crippling polio to study drawing and painting at the Pennyslvania Academy of the Fine Arts and the Howard Pyle Institute at Drexel. His classmates and associates included Maxfield Parrish, Jessie Willcox Smith, Frank Schoonover, Stanley Arthurs, and N. C. Wyeth, among others. This book also tells the story of the discovery of Schmucker's lost art. Jack and Susan Davis discovered eighty-eight paintings by Samuel L. Schmucker, produced for the Detroit Publishing Company from 1905-1906. Half of these paintings were published as postcards in 1907, and half are unpublished images. This is the largest collection in the world of original postcard art from the Golden Age. The story of the discovery involves the "Yellowstone Connection" between the famous American pioneer photographer William Henry Jackson and the Haynes family, photographers and concessionaires in Yellowstone National Park. The book also explores the relationship between the Detroit Publishing Company and Jackson, and his role in saving Schmucker's paintings from destruction. This beautiful 9 x12" book contains more than 150 full-color illustrations and is a must for any Schmucker art collector or postcard collector. (192 pages; softbound.) #770401. $55.00.
__________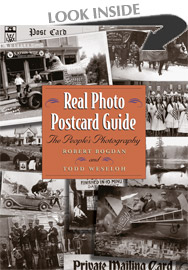 Real Photo Postcard Guide: The People's Photography. (Robert Bogdan and Todd Weseloh/2006): An informative, comprehensive, and practical treatment of this popular American phenomenon that dominated the United States photographic market during the first third of the twentieth century. Robert Bogdan and Todd Weseloh draw on extensive research and observation to address all aspects of the photo postcard from its history, origin, and cultural significance to practical matters like dating, purchasing, condition, and preservation.
Illustrated with over 350 exceptional photo postcards taken from archives and private collections across the country, the scope of the Real Photo Postcard Guide spans technical considerations of production, characteristics of superior images, collecting categories, and methods of research for dating photo postcards and investigating their photographers.
In a broader sense, the authors show how "real photo postcards" document the social history of America. From family outings and workplace awards to lynchings and natural disasters, every image captures a moment of American cultural history from the society that generated them.
Bogdan and Weseloh's book provides an admirable integration of informative text and compelling photographic illustrations. Collectors, archivists, photographers, photo historians, social scientists, and anyone interested in the visual documentation of America will find the Real Photo Postcard Guide indispensable. (304 pages, 367 black-and-white photographs; hardbound.) #770302. $46.00.
__________
Postmarks on Postcards/Revised 2nd Edition. (Richard W. Helbock/2002): It is a rare case when a reference book has equal appeal to collectors and dealers of postcards and postmarks alike, but here is just such a book. This 290-page volume is designed to provide both an introduction to all U.S. postmarks of the 1900-1920 era and a reference for anyone wishing to learn more about postmarks and postmark collecting. The first of two sections explores all U.S. postmark types found on cards and covers of the Postcard era; and the second provides details of which U.S. postmarks are collected. Part I consists of ten chapters featuring Doane cancels; Manuscript & Straight-line markings; Anachronisms & Mimics; and Machine Cancels, just to name a few. Each subject is carefully explained and well illustrated, and the discussion includes comments on the market value for each postmark type. The chapter on Machine Cancels includes a simple technique that enables the reader to make a rapid identification of the manufacturer of nearly all machine cancels of the 1900-1920 period. Part II discusses the major ways in which U.S. postmarks are collected. The six chapters include information about collecting by Geographic Regions, Rural Free Delivery, Railway Post Offices, Naval & Military Specialties and an entirely new chapter on Collecting Ancillary & Auxiliary Markings. The book wraps up with a Glossary of Postal History Terms; four Appendices providing specific data on the subjects of U.S. Doane cancels and Military & Naval postal history; and an Index. (290 pages; softbound.) #720101. $29.50.
This reference is also offered on CD-ROM. To see a list of reference literature available on CD-ROM, CLICK HERE.
__________
Postcard Price Guide/Third Edition. (Mashburn): Includes such categories as Artist-Signed, Fantasy, Nudes, Amy Millicent Sowerby, Santas, Greetings, Sets & Series, Advertising, Topicals, Transportation, Baseball, Views (U.S. and Foreign), Real Photos, Roadside America, Expositions, etc. Thousands of prices representing millions of cards, from 1893 through the modern era. More than 635 images. OUT OF PRINT, but we have access to a limited number of copies which are described as "shipping damaged" and "store returned" copies. They will have some minor physical flaws but will still be usable. We will always ship our best copy available. (512 pages; softbound.) #970389. $25.00.
__________
Postcard Price Guide/Fourth Edition. (Mashburn): Includes such categories as Artist-Signed, Fantasy, Nudes, Amy Millicent Sowerby, Santas, etc., Thousands of prices representing millions of cards, from 1893 through the modern era. 900 images. OUT OF PRINT and VERY difficult to find. We have ONE copy available. (592 pages; softbound.) #710201. $39.00.
__________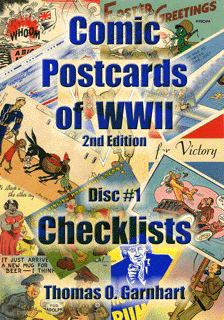 Comic Postcards of WW II: A Checklist. (Thomas O. Garnhart/2006): On 2 CD-ROMs. This new version is produced in digital format, to view on your computer using Adobe Reader (a free on-line download), or print for your own personal use.
· List includes comic and other artist drawn postcards related to WWII
· Permission to print one copy for personal use included with purchase
· 5,600 plus postcards are listed
· Over 2,000 new listings added since 1st edition
· WWII comic arcade cards now included
· Separate list of nearly 300 WWII Large Letter cards
· Over 3,300 full color illustrations of postcards
· Cards by unidentified publishers grouped together with alphabetical names and fully illustrated on Disc #2
Disc #1 Includes these WWII Comic related items:
· Comic Postcard Checklist in both PDF & Excel formats
· Arcade Checklist in both PDF & Excel formats
· Large Letter WWII Checklist in both PDF & Excel formats
· Index of Comic Postcards by Inscriptions that appear on the cards
· List of known artists and the publishers for whom they drew
· List of known publishers with notes.
Disc #2 Includes 14 PDF Documents with full color illustrations as follows:
· Asheville and Eastern
· Colourpicture
· Curteich
· Graycraft & Kropp
· MWM & Metropolitan
· Tichnor
· Minor Publishers A ­ B
· Minor Publishers C ­ D
· Minor Publishers E ­ G
· Minor Publishers H ­ L
· Minor Publishers M ­ P
· Minor Publishers Q ­ T
· Minor Publishers U ­ Z
· Unidentified Publishers

#760602. $48.00.
__________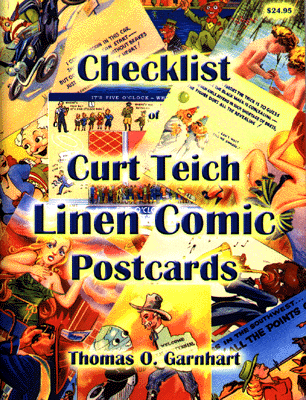 Checklist of Curt Teich Linen Comic Postcards. (Thomas O. Garnhart/2005): Contains more than 1,500 listings with descriptions and valuations. (65 pages; softbound with stapled edge.) #750401. $29.95.
__________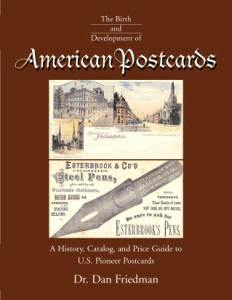 The Birth and Development of American Postcards. (Dr. Daniel Friedman/2003): This insightful volume provides the reader with an invaluable history, catalog, and price guide. The volume is illustrated extensively with pictures of all major types and varieties of Pioneer Postcards, and is the result of over 10 years of determined research by the author. His work offers the first historical glimpse into this murky past with sensitivity, clarity, and an organizational framework that ties many loose ends together.
The book chronicles some of the early struggles of our nation and draws from several fields of inquiry including postal history, printing, and illustrating. The role of the U.S. Postal Service is critically examined and several conclusions are drawn. The author provides two chapters that carefully guide us through the many growth stages of American Pioneer Postcards and finishes with a Comprehensive Catalog.
Chapter 1 discusses the Early Pioneer Postcard Period from 1861-1893 and includes both privately printed postcards and government postal cards. Chapter 2 deals with the Classic Pioneer Postcard Period, starting with the impact of the World's Columbian Exposition (which began in Chicago on May 1, 1893) and ending on June 30, 1898, during the Spanish American War.
Detailed explanations and numerous illustrations clarify the development of various types of Pioneer Postcards including Business Advertising, Correspondence, Expositions, Souvenir Views, and Topicals. The role of the U.S. Postal Service is critically examined and several conclusions drawn.
The volume provides collectors with relatively complete checklists of the postcards published during the Classic Pioneer Period. The book includes the postcards of the major publishers: Albertype, American Souvenir Card Company, American Souvenir Company, Chisholm Brothers, E. A. Grimm & Company, Charles Haspelmeth, George Hollister, Albert Kayser, Herman Kohle, Theodor Kreh, E. C. Kropp, Arthur Livingston, Ed Lowey, H. A. Rost, M. Seckel, Souvenir Postal Card Company, Star Printing Company, Ferdinand Strauss, Universal Postal Card Company, and Walter Wirths, as well as numerous other smaller publishers. Postcard overprints are cross referenced with their original listings in the Comprehensive Catalog (Chapter 3).
The Appendix includes Definitions, Hints on How To Identify Pioneer Postcards, Visual Guide to Government Postal Cards, After the Pioneers, Excluded Postcards, an extensive subject based Index, and a Bibliography.
This book provides detailed explanations and illustrations which clarify the development of the four types of Pioneer Postcards including Advertising, Correspondence, Expositions, Souvenir Views, and Topicals with an invaluable history, catalog, and price guide to early American Postcards that were printed between 1861 and 1898. (380 pages; softbound.) #741101. $39.00.
__________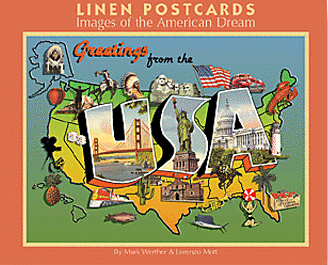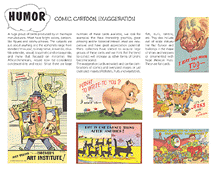 Linen Postcards, Images of the American Dream. (Mark Werther and Lorenzo Mott): Mark Werther is an architect, an orchid grower and a consultant. Lorenzo Mott is a career diplomat and holds the position of Italian Consul for Philadelphia.
They approach the subject of Linen postcards from markedly different perspectives. Mott focuses on theoretical concepts and discusses Linen postcards as prime examples of a pure form of American Art. Werther considers the cards for the visual impact of graphic, architectural, and color characteristics, and for the technical qualities of production and variations among manufacturers.
Their accomplished and widely traveled backgrounds, in concert with unique philosophical outlooks, has resulted in the creation of this rich, broad-based book. Over 500 high quality color images, offering 25 categories of Linen postcards, are included. Chapters on evaluation of cards, collecting information, care of Linen cards, and descriptions of manufacturers and distributors provide invaluable information for both the beginner and experienced collector. Insight is provided on the creation and manufacturing of the early Linen postcards with a prime example of one of Curt Teich's Linen cards, showing the development process.
Well-known Linen postcard columnist, collector, and dealer, Don Preziosi provides the book forward. An interview with Larry Tichnor, last surviving of three brothers who operated Colourpicture in Cambridge, Massachusetts is included. Tichnor generously provided information about the climate of production of Linen postcards as well as insights into many technical areas. (151 pages; hardbound.) Deluxe Limited Edition with Special Cover & Signature Page: #741102. $56.00.
Standard Edition: #741103. $46.00.
ALSO SEE BELOW: the companion price guide to the above book, available separately, or at a special price when purchased with the book.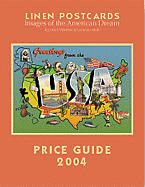 Linen Postcards PRICE GUIDE 2004. (Mark Werther and Lorenzo Mott): Includes descriptions and valuations of all of the cards in Linen Postcards, Images of the American Dream. The authors maintained and even expanded their interest in great Linens. 2003 market observations and acquisitions reinforced their belief that thousands of great Linen images were available and will be available for many years. Werther and Mott were excited with their Linen acquisitions and reproduced a selected cross section of 100 exceptional cards and Stunners in color in this heavy weight paper addendum. (24 pages; softbound.) #741104. $16.00.
SPECIAL PRICING on the Linen Postcard Book (described above) combined with the Linen Postcard Price Guide:
Deluxe Limited Edition with Special Cover & Signature Page WITH Price Guide: #741105. $64.00.
Standard Edition WITH Price Guide: #741106. $54.00.
__________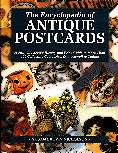 The Encyclopedia of Antique Postcards. (Susan Brown Nicholson): Covers everything you ever wanted to know about postcards, from starting a collection to becoming a dealer. Plus, it provides in-depth coverage of more than 100 collecting categories, complete with prices for each category. Offers comprehensive information on restoration, preservation and framing. Includes more than 1,000 photos of postcards for easy identification. Ideal for beginning and advanced collectors alike. (288 pages; softbound.) Our source has ONLY 4 COPIES remaining. #970388. $44.00.
__________

Oregon Historic Images. (Helbock): Contains 111 high resolution (400 dpi) tiff images of real photo postcards dating from 1910 through the 1940s from the State of Oregon. These represent the cream of a collection assembled over a period of two decades by Richard Helbock and feature numerous classic small town street scenes; early 20th century transportation (including river steamers, stage coaches, and horse drawn wagons); and classic post offices. The collection is heavily weighted toward views from the Oregon coast from Astoria to Brookings. All images are available at 400 dpi and should be suitable for making 8x10-inch prints. #730203. $19.95.
To see a list of other reference literature available on CD-ROM, CLICK HERE.
__________
Artist-Signed Postcard Price Guide/2nd Edition. (J.L. Mashburn): Written and compiled specifically for those interested in artist-drawn (whether signed or unsigned) postcards published from 1898 to 1950. It is a very comprehensive, easy to use reference, containing works of the World's greatest, as well as minor postcard artists (both U.S. and Foreign), and lists many near complete checklists with values of each card. This new edition of The Artist-Signed Postcard Price Guide' is the first since 1992. The book may be used as a tool to aid in the search by both new and experienced collectors to find, evaluate and identify the tiny works of art that are available for their pleasure in this very exciting hobby! Listings for over 2,300 artists; many checklists; 670 images. WE HAVE ONLY 2 COPIES AVAILABLE. (480 pages; softbound; 6x9".) #731001. $25.00.
__________

Black Postcard Price Guide. (J.L. Mashburn): The second edition of this work is greatly enlarged and values are updated where warranted. 700 of the images are new to this edition! The exciting categories include Artist Signed (with many checklist additions); Unsigned Artists; Advertising; Real Life with many additions; Real Photos (great changes and new prices); Sports (many additions); Entertainers; Topicals; and two brand new chapters on Social History and Lynching. (400 pages; softbound; 6x9"; 730 postcard images.) #770301. $26.00.
__________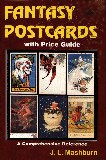 Fantasy Postcards with Price Guide. (J.L. Mashburn): A comprehensive reference with extensive listings of Fantasy postcards - U.S. and foreign from 1900 to 1940 - with checklists of many artists with numbered sets and series. Thirteen chapters: Fairies, Fairy Tales/Nursery Rhymes, Dressed Animals, Mermaids, Teddy Bears, Santas, Krampus, Wagner Opera Figures, Fantasy Nudes, Death Fantasy, Halloween, Hold-to-Light and a Miscellaneous section with more than 50 motifs. Includes price guide values. WE HAVE ONLY 1 COPY AVAILABLE. (352 pages; softbound; 6x9"; over 650 postcard images.) #970392. $28.00.
__________
Sports Postcard Price Guide. (J.L. Mashburn): A comprehensive reference, with sections on baseball, basketball, football, golf, billiards, bowling, horse racing, and more! 900+ illustrations; pricing for thousands of cards. WE HAVE ONLY 1 COPY AVAILABLE. (480 pages; softbound; 6x9".) #980605. $29.00
__________

Directory: Alaska Postcards, 1897-1940. (John H. Grainger/1992): Illustrates more than 200 Alaska postcards of people, natives, animals, shipwrecks, volcanoes, totems, glaciers, ships, gold-rush scenes, and other unusual postcards, including leather, aluminum, birch bark, etc. More than 10,000 Alaska postcards were published prior to 1940, and this book identifies many of the rare types, including private mailing cards, real photo postcards, hand-colored types, and more. The directory first lists the the Alaska publisher, then the printer's name. If a publisher is unknown, the cards are listed by printer. An index of publishers and printers is included for easy reference. The book contains background information on many of the early Alaska publishers, and additional information about their cards is provided as well. A rarity factor is shown for each card, based on the author's 35 years of experience in collecting Alaska postcards, and studying other major collections. (156 pages; unbound, 3-hole punched.) #980201. $30.00.
__________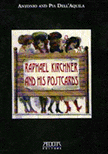 Raphael Kirchner and His Postcards. (Antonio and Pia Dell'Aquila/1996): Opening with an in-depth biography of art nouveau artist Raphael Kirchner, this study includes a comprehensive checklist of Kirchner's postcards as issued by several publishers. The checklist is divided into three distinct periods which reflect his life and career influences. The collector is aided by three indexes and a price guide that converts prices into five currencies, along with a stunning and abundant array of postcards reproduced both in color and in black and white. (230 pages; softbound.) #970407. $90.00.
__________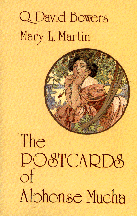 The Postcards of Alphonse Mucha. (Q. David Bowers & Mary L. Martin/1980): This comprehensive numerical checklist is the definitive work on some of the most beautiful postcards in the world: those illustrated by Alphonse Mucha. Features black & white illustrations of all cards, with accompanying decriptions and rarity factors, as well as a valuation guide. Long-established as the standard reference on the subject, this essential book has been out of print for some time, but we have access to a limited number of copies from the author's own stock. OUT OF PRINT and difficult to find. We have ONE copy available. (113 pages; softbound.) #970393. $30.00.
__________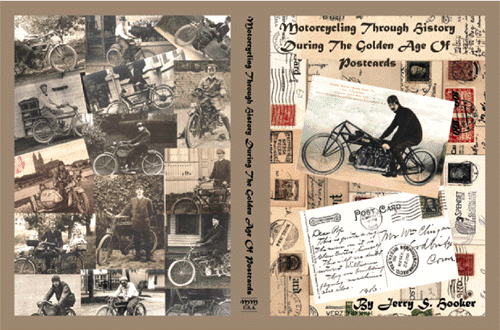 Motorcycling Through History, During the Golden Age of Postcards. (Jerry S. Hooker/2004): Since the birth of the motorcycle, postcards have been there to document the history of these marvelous machines. This book is dedicated to the history of motorcycles as seen on pre-1940 postcards. Postcard collectors and motorcycle lovers will be fascinated by the range of material that was available in the last century and is now portrayed in this unique book. More than 700 full color images are shown, and you don't even have be a motorcycle lover to enjoy them. With the tremendous growth in the popularity of motorcycles, and the huge interest in postcard collecting, this book would make a wonderful addition to anyone's library. Chapters include: American Cycles, European Cycles, Racing, Sidecars, Advertising, Holidays, Military, Humorous. All cycles are identified, with descriptive text and historical data. Stamp boxes are also shown. Includes a price guide, is fully indexed, and includes a bibliography as well as postcard resources. Illustration above shows book cover opened flat, with front cover at right, back cover at left. (262 pages; 8 1/2" x 11" hardbound with dust jacket.) #740505. $45.00.
__________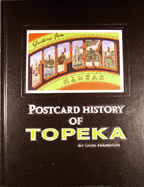 Postcard History of Topeka. (Don Harmon/1999): Illustrates 298 old postcards (with 23 in full color) showing 20th Century scenes from the Kansas capital. Compiled and edited by Topeka native Don Harmon, the book provides a pictorial view of the city's development and progress from the early 1900's forward. Most of the images are from 1920 and earlier, but later examples are included as well, such as those which show the effects of the 1966 tornado on Washburn University. (112 pages; hardbound). #700303. $32.00.
__________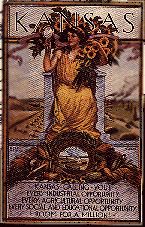 Reflections of Kansas, 1900-1930: A Prairie Postcard Album. (Frank Wood & Scott Daymond/1988): One of the best state books published, it contains more than 300 postcard illustrations, the vast majority which are from clear, real-photo cards. Designed to resemble a postcard album, the cards and their lengthy, informative captions are presented in a convenient topical arrangement. There are two indexes, one of which identifies the photographers when possible. (112 pages, 9-3/4" x 11-1/4"; hardbound.) #971101. $30.00.
__________

A Postcard Journey Along the Upper Mississippi. (Robert Stumm/1998): This is the culmination of six years of research and discovery. Stumm is a long-time postcard collector with a degree in history. He has spent the past several years writing and giving lectures that combine his love of postcards with his knowledge of regional history. The book contains 200 black-and-white images of pre-1920's postcards with descriptive information accompanying each view. The best of these cards (64 of them) are then reporduced in color in the middle section of the book. Although this work will be of greatest interest to view collectors of the upper Mississippi region, topical collectors of breweries, bridges, ships and mining will not be disappointed. Stumm introduces the reader to the various industries that have sprung up across the region in the past century, which include iron works, meat packing, ice harvesting, flour milling and button manufacturing! Adapted from a review by Morgan S. Rogan. (238 pages, 9" x 7-1/4"; hardbound.) #980402. $25.00.
__________

The Postcards of the Wiener Werkstatte. (Traude Hansen/1982): A nearly complete reference work to this finest series of artists' postcards. Nearly all the series are illustrated, in black & white. TEXT IN GERMAN. (328 pages; hardbound.) #970427. $90.00.
__________

2000 Catalog of Postcard Artists. (Furio Arrasich/1999): An essential catalog of Italian artists' postcards. Artists are listed alphabetically, with listings of their works, including values. TEXT IN ITALIAN. (192 pages; softbound.) #800701. $55.00.
__________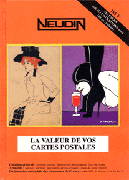 Neudin 2000. (2000): French postcard catalog, covering the latest market values. TEXT IN FRENCH. (512 pages; hardbound.) #760601. $70.00.
__________

Neudin 1995. (1995): French postcard catalog, covering the latest market values. TEXT IN FRENCH. (512 pages; hardbound.) #971201. $60.00.
__________




The Artistic Postcard / One Hundred Years of Postcards in Russia / Album. (Khudozhestvennaia otkrytka. K stoletiiu otkrytki v Rossii. Al'bom). (M. Y. Chapkuna/1993): Contains full-size, color illustrations of 495 turn-of-the-century Russian postcards. TEXT IN RUSSIAN. (303 pages; hardbound.) #970430. $100.00.
__________

Was This Heaven? A Self-Portrait of Iowa on Early Postcards. (Lyell D. Henry/1995): Travel back to a time and place when life was less complex and the pace was slower, courtesy of 200 photographic postcards depicting scenes in Iowa from 1905 to 1919. A few pages of historical perspective introduce each of the chapters, which are composed of a heavenly selection of postcards with brief captions. The topics include portraits, agriculture, technology, commerce, parades, disasters, recreation and World War I. (255 pages; hardbound.) #970410. $45.00.
__________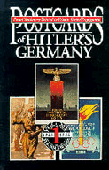 Postcards of Hitler's Germany / Volume 1: 1923-1936. (R. James Bender; 1996): A ten-year study of Third Reich era postcards has resulted in a multiple volume series of which this is Volume 1, covering the years 1923-1936. Three basic categories of postcards are covered chronologically: offical issues; "printed to private order;" and propaganda. These colorful images depict a mini-history of Nationalist Socialist Germany from numerous historical events to the complex latticework of German culture and society. The basic cards are illustrated, and all known variants are also listed or illustrated, plus special stamps, cancels, etc., resulting in a collector-friendly postal stationery handbook, complete with "check-off" boxes. Contains 1,078 photos/illustrations, with hundreds in full color. (368 pages; hardbound.) #970475. $58.00.
__________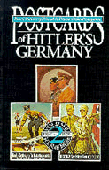 Postcards of Hitler's Germany / Volume 2: Postal Stationery / Printed to Private Order / Propaganda, 1937-1939. (R. James Bender; 1998): This second volume continues the in-depth study of Third Reich era postcards. The highly productive years of 1937-1939 are covered in three basic postcard categories: Official issues, "printed to private order" for special events, and propaganda. As with Volume 1, all known variations are listed or illustrated, plus special stamps and cancellations. This collector-friendly book contains hundreds and hundreds of full-color illustrations. Postcards are one of the last reasonably priced Third Reich collectibles. Study them and buy them before they are out of reach. This series will be your guide. Contains more than 1,200 photos/illustrations. (360 pages; hardbound.) #980403. $58.00.
__________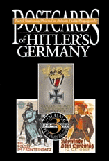 Postcards of Hitler's Germany / Volume 3: Postal Stationery / Printed to Private Order / Propaganda, 1940-1945. (R. James Bender): After extensive years of research, the third volume of this series is available. As with the first two volumes, it chronologically covers official issues, "printed to private order" for special events and propaganda cards for the years 1940-1945. For added interest, the colorful cards from annexed and and occupied countries are also included: Austria, Bohemia and Moravia, Poland, Alsace and Lorraine, Latvia, Ukraine, Serbia, Albania, the Island of Rhodes, just to name a few. This volume will be of particular value to collectors as it is almost 100% full color, to include all the imprinted stamps. This allows for close scrutiny of the various overprints and the identification of the numerous color variations. If you love the study of postcards, be prepared to be emersed in more color and variant details than ever before. Over 1000 cards illustrated; most in color. (304 pages; hardbound.) #750409. $58.00.
__________

Railroad Postcards in the Age of Steam. (H. Roger Grant/1993): This lavish volume is the first general book-length work devoted to the railroad picture postcard. It is comprised of an introductory essay and an album of cards. The former fully examines the nature of the postcard craze, which reached its zenith about 1910, and discusses why images of American railroads played such an important part in the postcard phenomenon. The album divides an engaging assortment of more than 150 representative views (from John Vander Maas' consummate collection at the University of Iowa Libraries) into five sections: Trains and Rolling Stock; Depots and Railway Stations; The Railroad Corridor; People and Railroads; and the Lighter Side of Railroading. Railroad historians, train enthusiasts, postcard collectors and others will find much to interest them in this selection of images. Not only are the cards themselves visually striking, but they convey a sense of how important railroads once were to the nation's citizenry. 162 illustrations. (186 pages; cloth hardbound.) #970411. $34.00.

---
ALL BOOKS ARE PRICED POSTPAID to U.S. addresses.
ILLINOIS RESIDENTS: Add 8.5% state sales tax to your order.
INTERNATIONAL ORDERS: Before ordering, please email us for the shipping charge.
See ORDERING INFORMATION at the top of this page by clicking here.
To return to the Main Literature Page, click here.
To go to our Postcard Net Price List click here.
---
To view our Mail Bid Sale catalog, click here.
To go to our Postal History Net Price List, click here.
To see our list of Supplies for Collectors, click here.
For information about consigning material for our Mail Bid Sales, click here.
To see our Show Calendar for Collectors of Stamps, Postal History and Postcards, click here.
To see our Postcard Net Price List click here.
To see our Old-Time Postmark Calendar click here.
To go to our Phone Card page click here.
To return to our Home Page, click here.

---
Comments? Questions? Email us at

mehrer@postal-history.com
Visitor counter provided by http://www.digits.com/:
Note: this counter is occasionally reset due to change of programs or other reasons. For the record: from June 25, 1996, to February 27, 1998, more than 25,000 visitors accessed our site.

©2002 Jim Mehrer. REPRODUCTION OF THE CONTENTS OF THIS PAGE, IN PART OR WHOLE, IS EXPRESSLY PROHIBITED.

---